Dear producers,
From the breeding program of forage crops, we offer you varieties of winter and spring peas that ensure cheap, high-yielding and high-quality production of voluminous forage, and due to their high nutritional value, they are valued nutrients for feeding ruminants, primarily dairy cows, whose consumption leads to an increase in milk production and quality .
We also offer you alfalfa varieties that achieve high and stable forage yields of excellent nutritional value with relative nutritional value, which according to the quality standards of hay for legumes, grasses and their mixtures, places them in the category of first-class forage.
We are grateful for your trust and wish you high yields.
Pea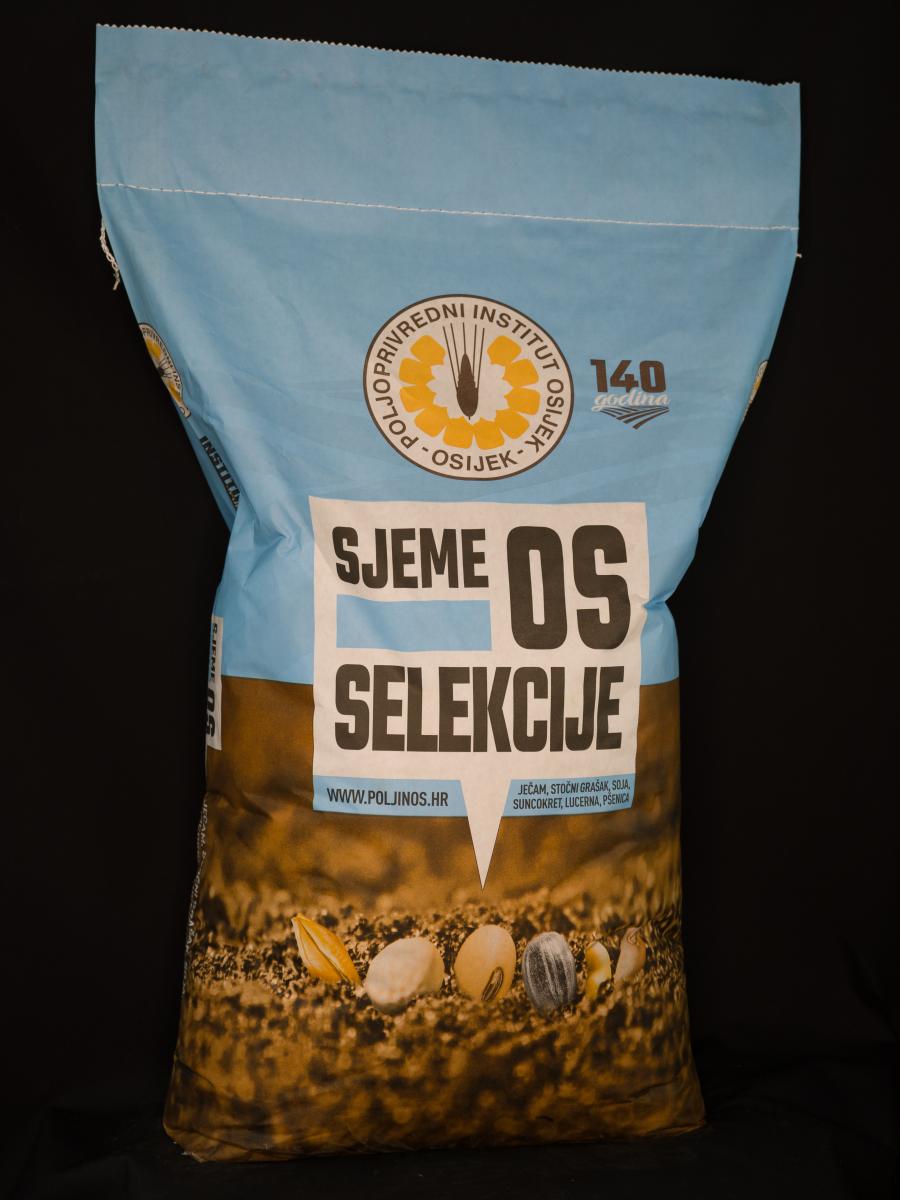 Alfalfa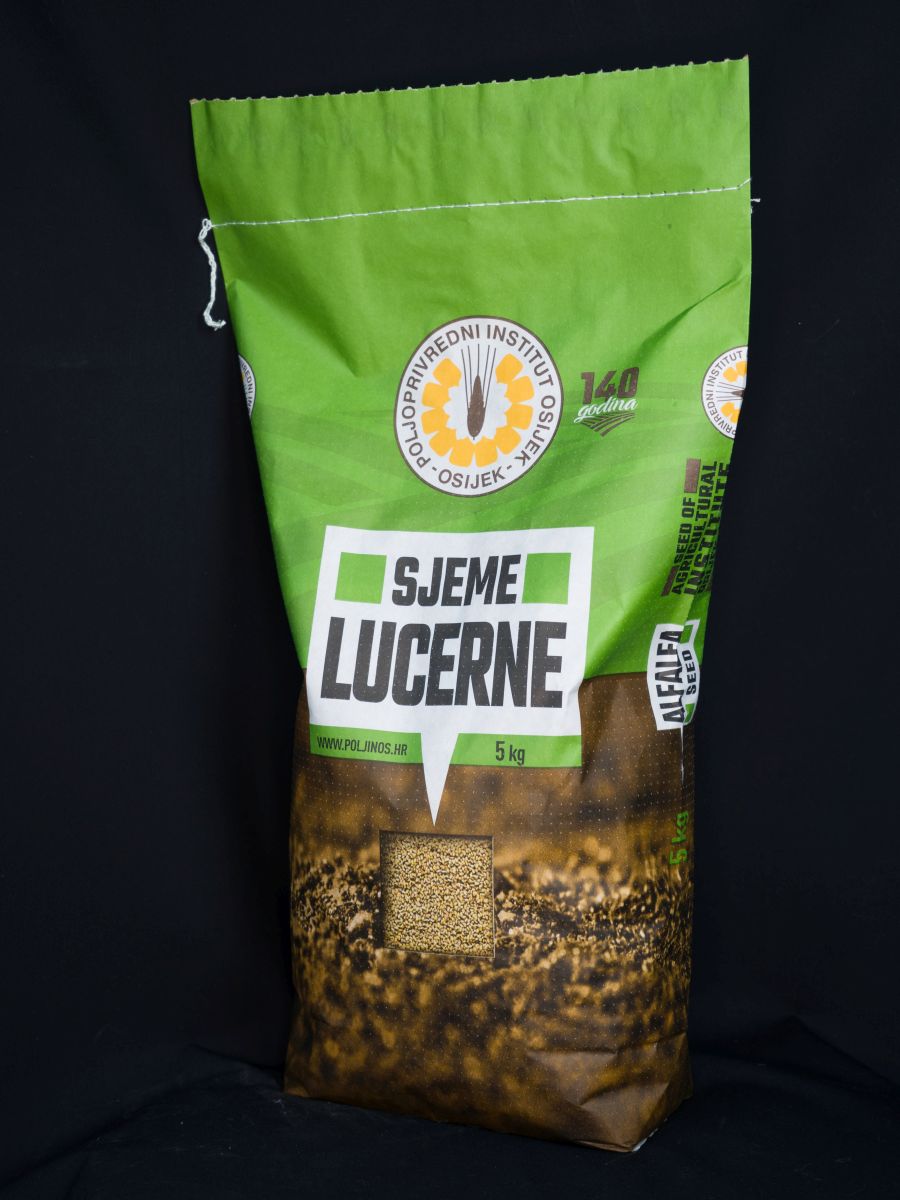 OS 66
Purpose: hay production
Length of vegetation period: medium late variety
Synthetic cultivar developed from selected types of Pannonian alfalfa and certain European cultivars. Its longevity and leaf ratio have been increased through breeding. Plants are of medium height, erect and have a robust stalk. The majority of plants have light purple and medium purple flowers, with a lower ratio of dark blue flowers. It is extremely tolerant to drought conditions and has a medium-fast rate of regrowth after mowing. It is the best-known and most widespread cultivar in Southeast Europe.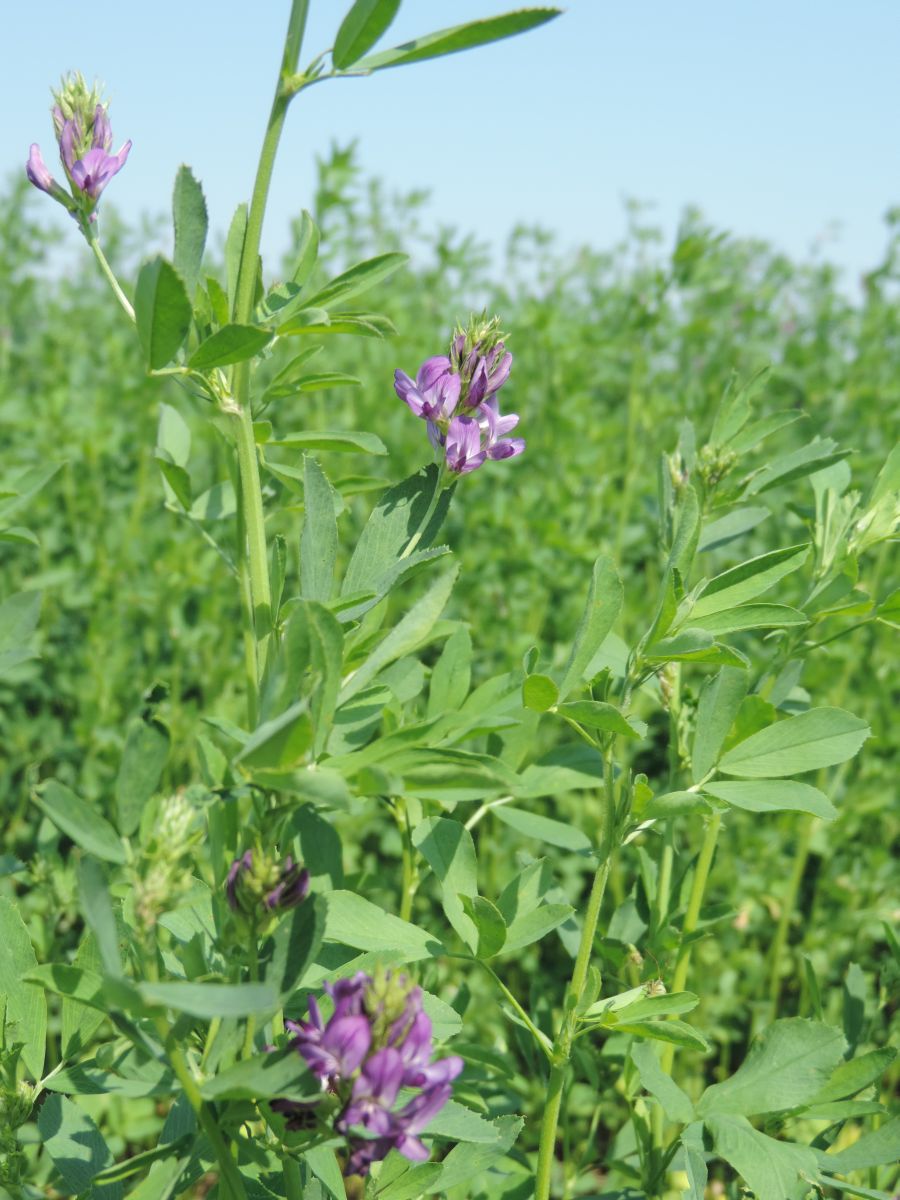 Medium-late variety
OS 99
Medium early variety
Purpose: hay production
Length of vegetation period: medium early
Alfalfa cultivar in production only for the Croatian market. It is characterized by a tall, medium thin stalk which is resistant to lodging and has a good leaf/stalk ratio. Plants are dark green and have a higher ratio of dark purple flowers. It is tolerant to intensive mowing, drought and low temperatures. It produces high yields of hay (≥ 20 t/ha) of extremely high quality and with high protein content – about 23% in dry matter.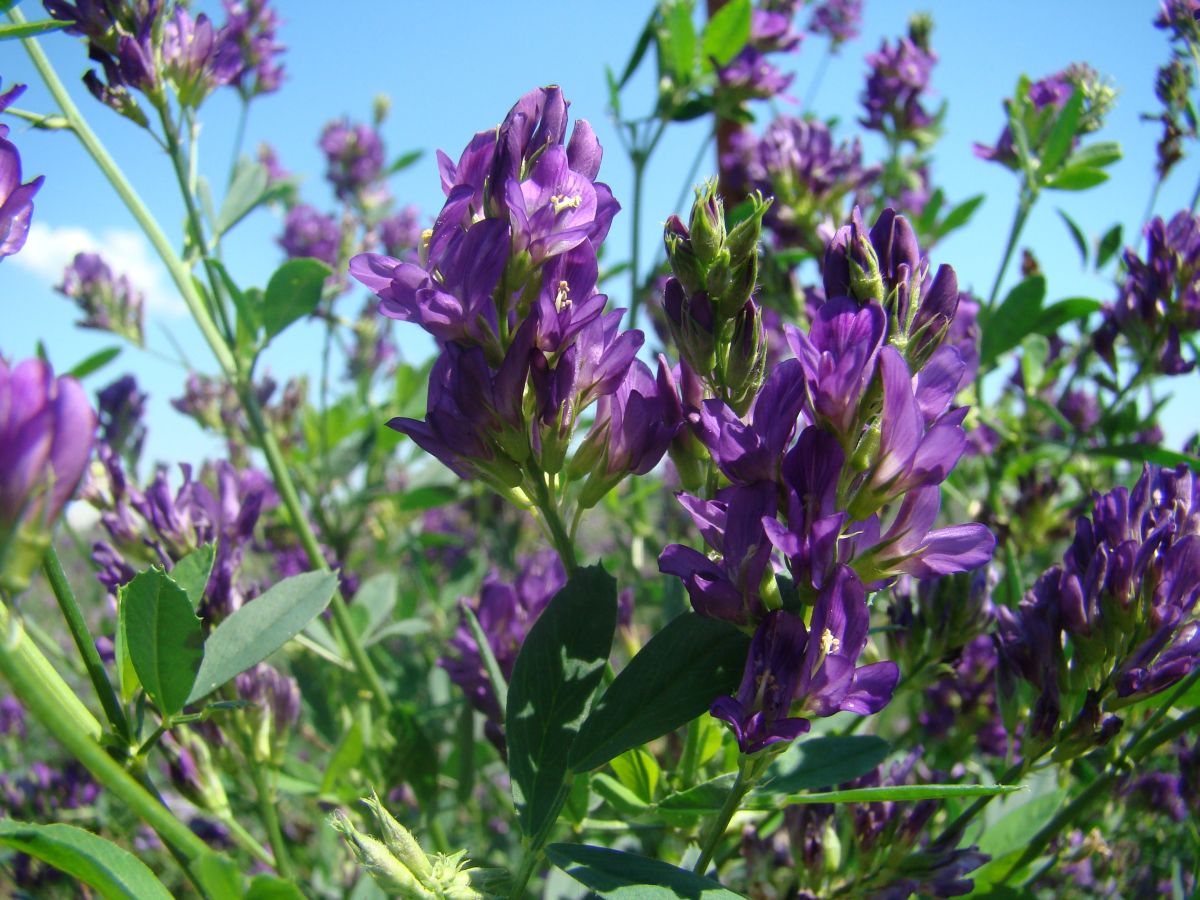 Medium-early variety