Dear fruit and fruit tree nursery growers,
For the past few years, the Department of Pomology has focused on the development and introduction of planting material of cultivars that have shown the best results in the agroecological conditions of eastern Croatia. Each cultivar underwent years of extensive research before being selected for commercial production and recommended to producers, who make their decision in anticipation of top-quality fruit trees and high yields. Our primary focus is on producing stone fruits (plum, apricot, sour cherry, and cherry), and having a modern and competitive fruit assortment. With prior notice and reservation, we can also produce other types of fruit such as apple, pear, and quince.
The majority of today's modern fruit cultivars are protected by licence rights, therefore when fruit trees are produced, the cultivar owner must be compensated. This fee is already factored into the cost of our fruit trees.
In this cultivar review, we will provide you with the opportunity to select high-quality planting material that will allow you to be competitive and recognisable on the market.
Your Agricultural Institute Osijek and Department of Pomology.
Plum
Cherry
Sour cherry
Oblačinska
Vigour: The tree is of low vigour, compact, with good branch distribution.
Ripening period: Mid-June.
Fertility: Self-fertile.
Fruit: The fruit is small, averaging 3,5 g. It is round and deep red. The flesh and juice are also deep red.
Other characteristics: Oblačinska is the most sought-after, high-quality sour cherry cultivar. It flowers late and it is tolerant to frost.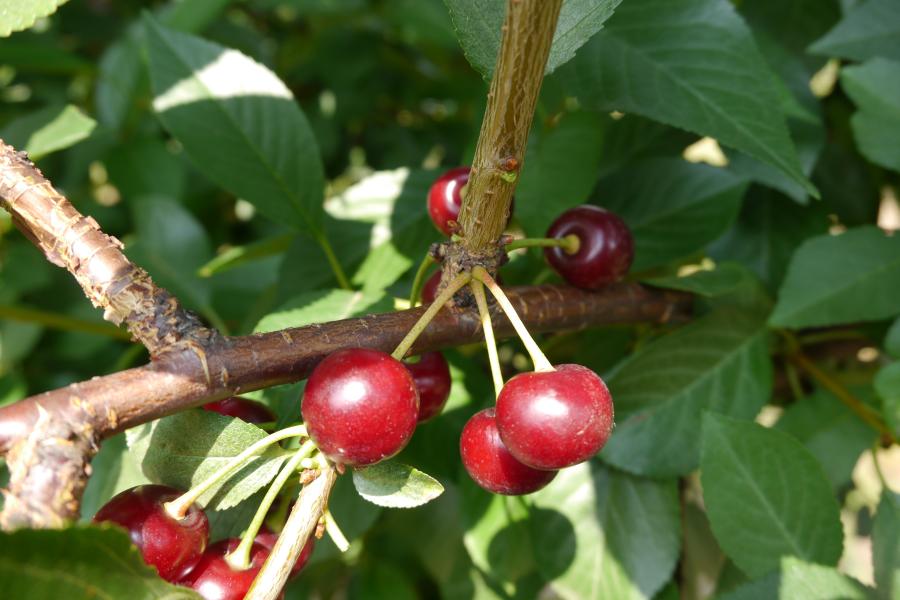 Apricot
Pear
Quince
Cydora Robusta
Origin: Germany
Tree: The tree is vigorous with sharp branching angles.
Ripening period: It ripens in mid-October, and is a regular and heavy cropper.
Fruit: The fruit is large and bright yellow.
Other characteristics: Tolerant to fire blight and leaf spot. It is suitable for all types of processing and has a long storage life.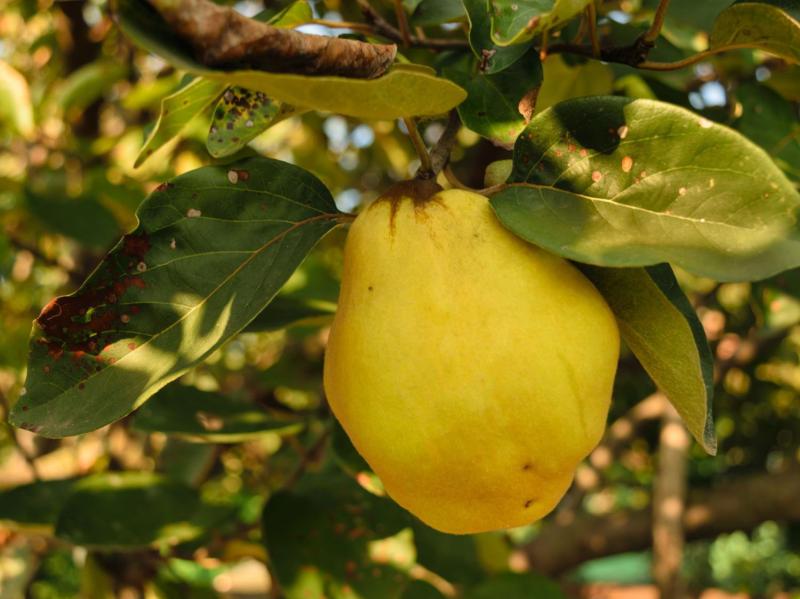 Leskovačka
Origin: Serbia
Tree: The tree is moderately vigorous with a wide pyramidal crown.
Ripening period: It ripens in early October, and is a regular and heavy cropper.
Fruit: The fruit is medium-sized and apple-shaped. It is very aromatic and highly suitable for processing.
Other characteristics: This cultivar should be planted at a good planting site, which is not low-lying in relation to the surrounding terrain and which has sufficient air flow in order to minimise pathogens. The cultivar is partially self-fertile and bears better in the presence of other cultivars as pollinators.